Rocket Bottoms latest diaper sewing PDF pattern is available now! After 4 years in the making I have finally worked out the kinks and am pleased to offer for sale a fantastic fitting, fabulous feature packed diaper sewing pattern.
What is the TWIST? The TWIST is a really cool diaper pattern. It is available in standard diaper sizes newborn, small, medium and large and also a OS. The OS is slightly larger than the large so you get the most bang for your buck with a diaper that truly goes the distance size wise. This diaper pattern was sewn out and tested on many different sized babies and the results were fabulous. Pictured below is a newborn TWIST bound in 3/4 inch FOE. So cute and tiny!!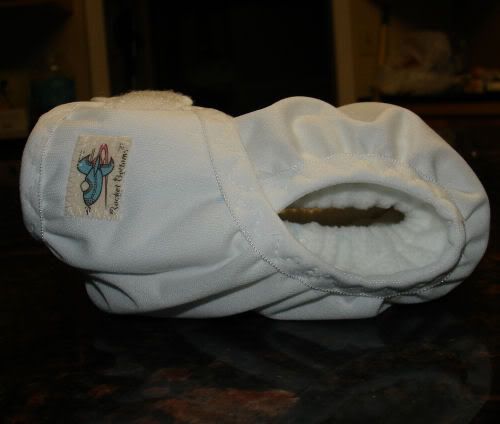 Features! This diaper is loaded with awesome features! My favorite, the internal gussets. They add no bulk to the middle of the diaper, no sagging in the front from the gussets pulling down on the diaper when in use. They create a nice side wall to keep in the messiest of messes and are SO easy to make!
Next really cool feature are the leak guards! The very back and front of the inside of the diaper are made with PUL. You can see it in the above picture. What this does is create a leak guard no matter if your baby sleeps on their tummy or back, wetness stays in the diaper and doesn't creep up onto their clothing or sheets!
One of the best parts of this diaper is that is has DUAL pocket openings. What does having two pocket openings mean for you? Well, it makes the diaper extremely easy to stuff, even for daddies with big hands! It also makes this a "no-touch" diaper. I don't know about you but I really don't like sticking my hand into a wet diaper and pulling out that wet insert. This style of inner design allows for your insert to agitate out in the wash! No more digging in a diaper to fish out a wet insert. Just dump any solids into the toilet and put the entire diaper into the pail.
This diaper looks great turned and top-stitched, or bound in FOE. The newborn size gives you the option of double or single row snaps. All sizes have snap settings or placement guides for hook and loop. I personally like to add loop fabric to the tummy panel when I make them without snaps. Makes for easy night time changes and makes them really daddy and daycare friendly!
TWIST OS bound in FOE:
TWIST Small turned and top-stitched: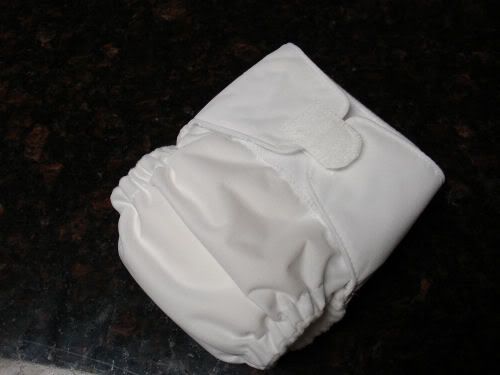 The pattern is available for purchase on
Hyenacart
and
Etsy
!