I haven't had the time to digitize this one and make it all pretty but if you are wanting to sew up itty bitty diapers for a baby that is very small or premature I have a freebie for you!
These two pictures are from one of my testers and used with her permission. This is the diaper on her tiny 5 pound baby, it was the only thing she had that fit her newbie. ♥♥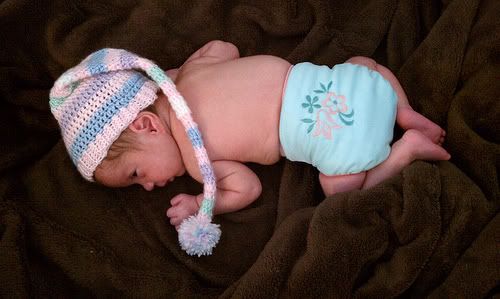 So if you know someone that wants to cloth diaper a tiny baby, or you need tiny diapers for your baby, here is a link to the pattern
http://tinyurl.com/RB-Preemie-XS
I hope to be able to get the time very soon to digitize it and add instructions. If you have any questions about how to construct this diaper please do not hesitate to contact me!